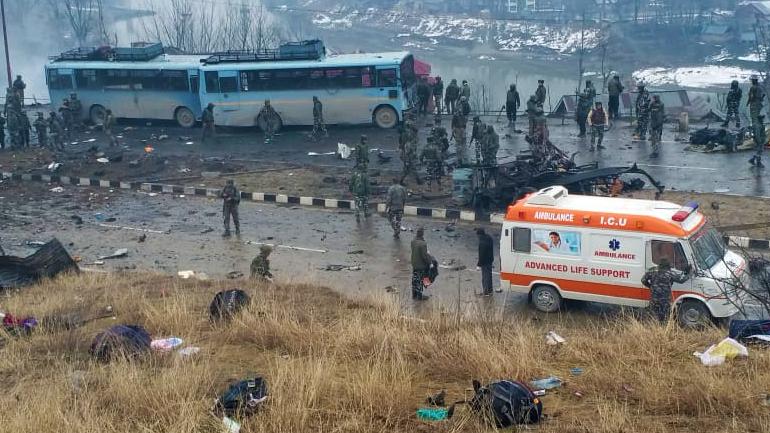 14th February 2019
On behalf of VHP (UK), we would like to offer our prayers for eternal peace and sadgati to the 45 CRPF jawans who lost their lives tragically and in unnecessary circumstances as a result of the suicide attack  in Pulwana district of Kashmir, India. We also pray that those who were injured, recover fully and quickly.
We offer our heartfelt and sincere  condolences to the bereaved families and pray that Parmeshwar  gives them strength and resilience to bear this tremendous and calamitous loss with dignity and fortitude. 
As British Hindus with strong links and connection of our members with India, we strongly condemn this cowardly and brutal attack by Jaish-e-Mohammed, a terrorist organisation.
It is well reported that this organisation is based in Pakistan and therefore, we urge the British Government and British Parliamentarians to place unreserved pressure upon the Pakistani Government to bring about a radical change and swift eradication of all terrorist bases operating from their country. In addition, we urge that such pressure is made to bear, at those financing, colluding and aiding terrorist activity against India and its citizens.
Accordingly, we urge global leaders on behalf of their respective countries, to stand in solidarity at this time and echo the sentiments above, by way of doing whatever they can in stopping international terrorism.
In mark of remembrance, all our centres nationally will be offering prayers and condolences this weekend.