Coronavirus (COVID-19) pandemic: Last Rite Services
Om Shanti.
The World is facing unprecedented times due to the Coronavirus (COVID-19) outrage inflicted upon humanity.
As a result of this it is expected that there will be an unusually high number of unwarranted deaths, including that of Hindus.
Services to perform the Last Rites will be stretched and families will be under severe strain to contain their grief as well as to give their beloved departed family members the sacred Last Rites required according to Hindu Dharma.
Under such difficult times, Vishwa Hindu Parishad UK (World Council of Hindus) is offering its Last Rite Services to those who wish to avail themselves, with all humility and dignity. Acknowledging there are diverse Hindu beliefs, VHP offers a Minimum Common scriptural text that satisfies Hindu Funeral Rites.
The VHP UK (Yorkshire) has published a booklet called Hindu Funeral Rites in Conjunction with the Bradford Metropolitan Council Community Enterprise Section to enable anyone who wishes to avail themselves of this publication.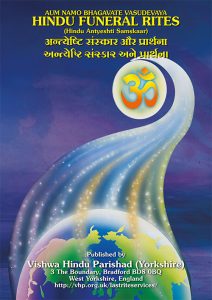 The service offered by VHP UK is in keeping with the Selfless Service offered as one of the pillars of Hindu Dharma, SEWA. It is an honorary service performed with Humility and Dignity
OM Shanti Shanti Shantih.
Government guidance on care of COVID-19 deceased
https://www.gov.uk/government/publications/covid-19-guidance-for-care-of-the-deceased
On 31st March 2020, the government issued guidance to assist people required to manage bodies of deceased persons who are suspected or confirmed as being infected with coronavirus (COVID-19).
The guidance remains under review and may be updated in line with the changing situation as required.
Along with other advice, this guidance includes the following key points:
The number of mourners attending funerals should be restricted, so a safe distance of at least 2 meters (3 steps) can be maintained between individuals.
Ideally, only members of the deceased person's household or close family members should attend.
Any individuals displaying symptoms of coronavirus should not attend.
Those attending the funeral will need to adhere to social distancing at all times, including travelling to and from funeral.
Mourners are strongly advised not to take part in any rituals that bring them into close contact of a person who has died from or with symptoms of coronavirus.
On the basis of this guidance funeral directors have drawn up criteria to make it explicit what they will or will not provide or allow during this unprecedented time.
A priest generally conducts the Last Rite. It is likely that under current circumstances we may face situations when priests are not available. With this eventuality in mind, VHP UK is making available a choice of audio recordings of the Last Rite Services.
Last Rite Services
Below is a range of audio recordings of last rite services in different languages that one may download and choose to play in the crematorium. They are available free of charge and will also be publicised through the Funeral Directors, temples and community groups.
---
Hindi
1. VHP UK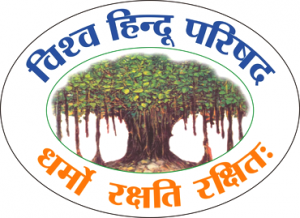 2. His Grace Kripamoya Das
ISKCON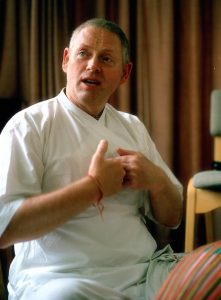 His Grace Nila Madhava Das
ISKCON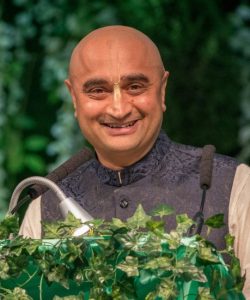 3. Sunil Agnihotri
Ilford, Vice President, Hindu Priests UK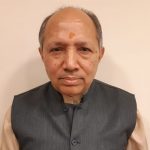 4. Dr Tanaji Acharya
Email: drtanajiacharya@gmail.com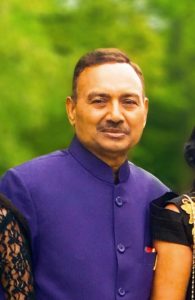 5. Shastri Ashish padhya
Radha Krishna temple, Stratford, East London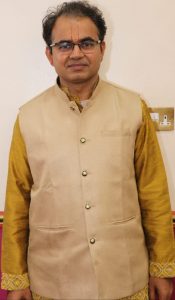 6. Pt. Prahlad Narayan Shukla
Radha Krishna temple, Stratford, East London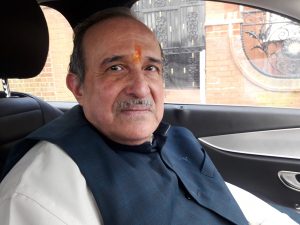 ---
English

VHP UK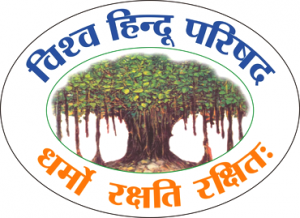 ---
Gujarati

VHP UK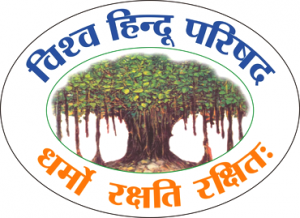 ---
Jain Ritual
VHP UK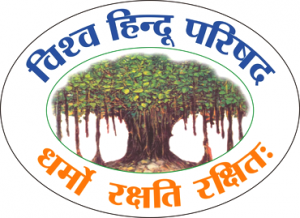 ---
Telugu
Vara Prasad Karamchedu
Yajuveda Adhyayee
Electronics Engineer and MBA from Bath university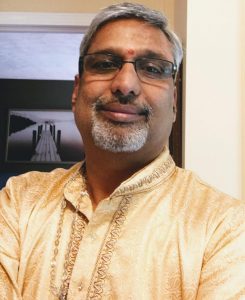 ---
Tamil
Sri Kalyanasundara Kurukkal
Sri Velmurugan Aalayam, Catford
---
Nepalese
Pandit Atmaram Dahal
Gurkha Army Hindu Chaplin Cayterick Garrison
---
Other Services
Chaplaincy Services
VHP(UK) has also published Chaplaincy Guide for Hindus to help Hindu patients and their families. There are many local volunteers who are also willing to help and this publication provides guidance on offering chaplaincy service to patients.
---
Havan Services
Audio – Shanti Mantra